Rogue Perfumery Tuberose and Moss, Chypre Siam and Jasmin Antique (Manuel Cross)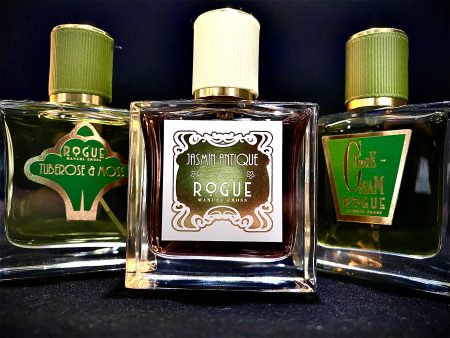 Bottles of Rogue Perfumery Tuberose and Moss, Jasmin Antique and Chypre-Siam
From time to rare time, I come across a line of perfumes so gorgeous, so wonderfully imagined, I feel compelled to plug it to anyone will listen to me. Coworkers, friends, neighbours, doctors (my dermatologist and I bonded over our mutual knowledge of Firmenich, where his wife used to work), shop assistants, and my poor mother have all heard me raving like a QVC sales pitch since last winter about an artisan line I happened upon in New York last Thanksgiving. Now it's your turn. Enter Rogue Perfumery.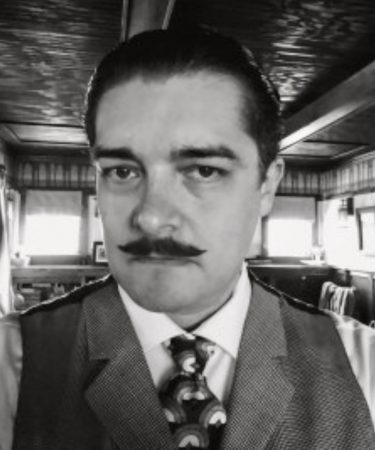 Manuel Cross, photo via Rogue Perfumery
Rogue Perfumery founder, nose and creative director Manuel Cross, a former chef who once worked for Wolfgang Puck, is an enthusiastic perfume collector with a predilection for vintage florals. He explains the genesis of Rogue Perfumery as part of a ten-year process to teach himself perfume-making: "The drive to learn perfumery was from the frustration of trying to track down older perfume formulations and the high prices they commanded. I was really stuck on the nostalgia of the accords and themes of fragrances that I remembered growing up with … I later began digging deeper into the makeup of floral fragrances which always fascinated me, especially narcotic white florals. This eventually led to my tuberose fragrances and Jasmin Antique."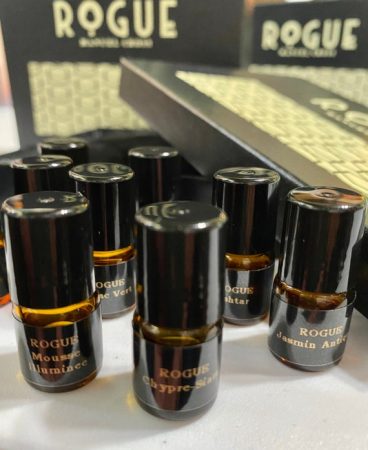 Rogue Perfumery sample set
Those ten years prove a worthy investment. With its saturated, full-bodied fragrances, Twenties-style bottling and artwork, and unafraid use of high-quality ingredients, Rogue Perfumery is one of the best lines to come out of America in the last decade. Here are three of the best.
Rogue Perfumery Chypre-Siam (2017): Chypre-Siam was my introduction to Rogue Perfumery. I came across it at Scent Bar in Nolita, attracted by its retro label (and, of course, I see the word "chypre" and am hopeless to resist). I sprayed a bit on a card and was struck immediately by the resemblance to Coty Chypre, including that masterpiece's tangy citric opening and soapy-musky dry-down. But when I dabbed some on my skin, a new world opened up. Chypre-Siam is indeed a wonderful riff on that grande dame of perfumery but sends the classic chypre structure of bergamot-oakmoss-labdanum eastward with Asian ingredients such as holy basil, ylang, and kaffir lime.