Rogue Perfumery Bon Monsieur Review (Manuel Cross)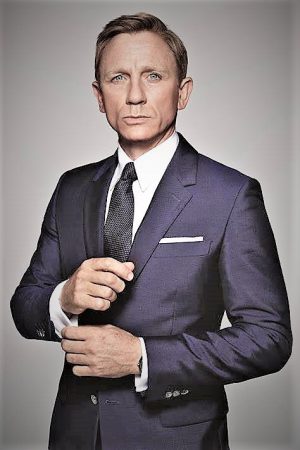 Daniel Craig as James Bond might  wear Rogue Perfumery Bon Monsieur (Promo shot Spectre 2015)
"A gentleman is never rude—except on purpose."  — Christopher Hutchins
It is at once ironic and perfectly appropriate that one can respect the rules of classical perfumery by breaking them. The aptly-named Rogue Perfumery draws a sword to modern regulations to protect the integrity of olfactive heritage—and the result is wickedly spectacular.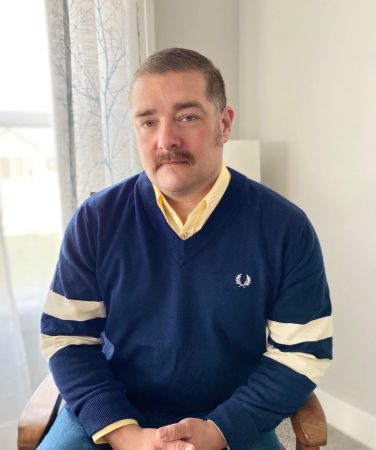 Manuel Cross of Rogue Perfumery Image Courtesy Manuel Cross
Earlier this year,  in the CaFleureBon Profiles in American Perfumery Series culinary chef-cum-perfumer Manuel Cross, founder of Rogue Perfumery, shared with readers that he draws inspiration from classical perfumery, the bubbling pots in his kitchen, his and his family's cultural roots and his love of music. One need only experience his beautiful Chypre Siam—with its opening blast of Kaffir Lime and Basil orbiting a time-honored chypre base—to celebrate this glorious unification.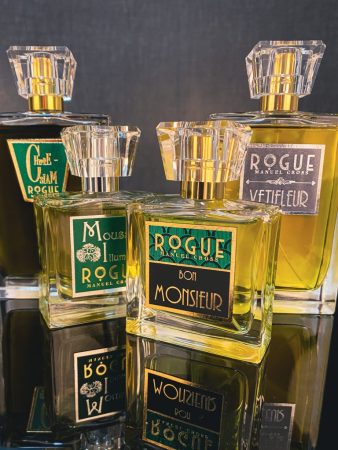 Rogue Perfumery Chypre Siam, Mousse Illuminee, Bon Monsieur and Vetifleur © Manuel Cross
Already a huge fan of Mr. Cross' work, particularly Mousse Illuminee, Chypre Siam, and Fougere L'Aube, I was excited to learn of the 2020 release of Bon Monsieur. Described as "a fragrance of pure nostalgia," this ode to the great fougeres of the 1980's (à la Drakkar Noir, Tsar, Carlo Corinto and Duc de Vervins) is his greatest work to date. While Bon Monsieur playfully, yet respectfully, draws inspiration from bygone powerhouses (many of which have been reformulated to abide by IFRA regulations), the fearless "Cross-ness" of the composition separates Rogue Perfumery Bon Monsieur from the fragrances it emblematizes. As in the culinary world, a successful recipe is predicated on the quality of its ingredients and it's clear that this rogue perfumer's risks have paid off. It's also clear that Mr. Cross must have been a hell of a chef.